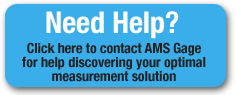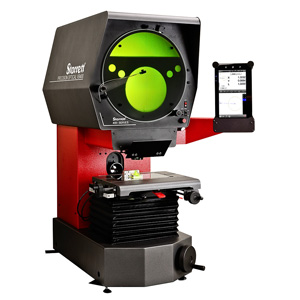 Starrett VB400-M2
Vertical Bench Top Optical Projector
Having a large measuring capacity, the VB400 has the versatility to be at home in many differing working environments: ideal for high volume or low batch production or on routine component sampling, perfect for the general purpose tool room.
In fact the VB400 can be found wherever there is the need to verify and measure complex shapes, hole patterns etc., and where accuracy, ease of use and speed are of the essence.
Designed with unique surface illumination options, the VB400 can be configured to match exact measuring requirements.
Rigid all metal construction.
Fully usable 400mm (16") diameter vertically mounted screen, with integral hood.
Choice of standard or extra large workstage.
Quick release table drive mechanism, for rapid table positioning.
Fast traverse, quick release mechanism on X and Y axis
Available with the full range of Quadra-Chek readout systems.
Electronic digital protractor.
Fibre Optic Illumination or Dual High Powered Fan Cooled Lamps.
Comprehensive range of multi-element precision ground lenses.
Large range of accessories available.